Urban Wellness
by Jackie Roby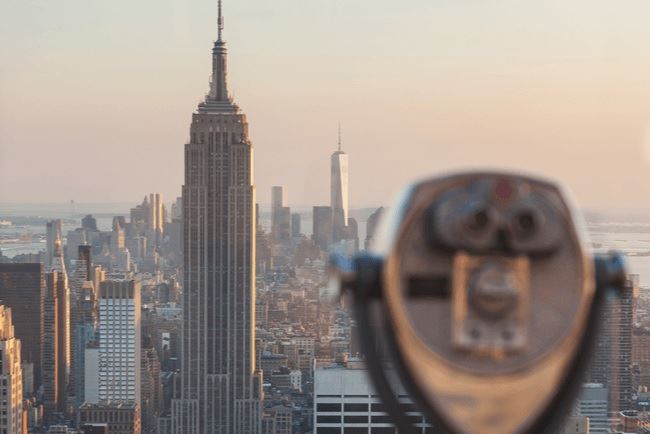 Are your clients city dwellers? Often when we think of wellness travel, we picture a remote location or a resort experience. Whether it's business travel or exploring metropolitan cities, wellness can still be a part of the itinerary. In fact, many hotels can be considered "urban wellness".
Consider three elements when planning a wellness-inspired trip: food, movement, and peace. Not all menus are created equal. Look for gluten-free, dairy-free, vegetarian, and vegan options. Even if your client doesn't have these dietary restrictions, seeing these available shows the commitment to healthier choices. Many luxury and lifestyle hotels have committed to a farm to table dining for quite some time. How the ingredients are sourced contributes to their freshness and nutritional content. 1 Hotels is a boutique brand that has healthy and delicious food built into their DNA. Plus, they focus on a sustainable stay in a luxurious setting. Proper Hotels emphasize a wellness lifestyle starting with fresh, invigorating juice options at breakfast, locally sourced ingredients, and menus celebrating the Mediterranean diet.
When venturing outside of the hotel, Atlanta, Los Angeles, Portland (OR), and Seattle lead the way with healthy dining. In Canada, Toronto, Montreal, and Vancouver are all considered vegan friendly with a plethora of restaurants to choose from. Countries like Greece and Spain are known for their health and wellness with fresh ingredients, smaller bites, and mindful eating. While it might take venturing to a new neighborhood, tools like OpenTable can help filter and find nutritious food choices for any palate when on the road.
As we look to mindful movement, this can be easy in walking cities like NYC, Boston, Philadelphia, Chicago, and San Francisco. When rain and snow are not in the forecast, recommend walking shoes and extra time to get to meetings. Many front desks offer running maps, which can be included as a welcome from the guest's travel advisor. For the leisure traveler, seeing a city by foot allows them to be fully engaged with their surroundings.
If the weather isn't cooperating and the hotel gym isn't appealing, some properties like the newly renovated Gansevoort Meatpacking have THE MIRROR in their guest rooms. This is an interactive fitness tool that doubles as a full length mirror. Kimpton Hotels have always offered complimentary yoga mats in every room for those who want to keep up with their practice. (Be sure to double check the availability of those with the varying COVID protocols.) Mandarin Oriental Hotel Group partners with Grokker to bring fitness to guest room televisions. They also have a program called Inner Strength, Outer Strength that provides complimentary wellness resources on their website. If your client has the time and desire, group classes are plentiful in city centers and sometimes at the hotel.
Finding a sense of peace amidst the hustle and bustle can be as simple as a good night of sleep. Equinox Hudson Yards came to market with rooms scientifically designed for sleep. But did you know Denihan Hospitality has had a sleep program in place for years? At hotels like The James NoMad or The Benjamin, choose from up to 10 pillows, enjoy On Demand meditation, and soothe the senses with a noise machine. Meanwhile in Helsinki, St. George uses the Hinsta Performance philosophy in each room. Part of this holistic approach includes having no screens to support the travelers' sleep. And The Cadogan London has a sleep hypnotherapist available for one-on-one consultations. Simple things to look for are pillow menus, blackout shades, or aromatherapy diffusers.
Keep your eyes on Healing Hotels of the World as they'll be bringing an Urban Collection to market. These properties endure a thorough certification process before being accepted. Thus making it easy for travel advisors to find the elements of wellness in city accommodations.
Urban wellness is growing and will be in higher demand as business travel returns. Consider creative arrival gifts that support your clients' wellbeing. Larabars are a vegan, gluten-free snack perfect for in-between meetings or sightseeing. They're considered "clean eating" and a healthy option. Plus, they're not often found at airports so it's extra special. Another surprise and delight for clients is herbal tea before bed to settle into a dreamy slumber. Eucalyptus and lavender support sleep so finding these scents in a pillow spray can do wonders. With the support of their trusted travel advisor, city guests will be able to continue their wellness lifestyle.
Contributor:
Jackie Roby is Chief Excellence Officer at Inspired Journey Consulting. She is a sales solution strategist & brand ambassador for healing & wellness resorts; helping clients stand out as authentic wellness to reach their ideal guests. She is a DEI advocate, host of the podcast Through Inspired Eyes, & brings 19 years of travel & hospitality sales experience. Jackie coaches travel designers to attract the wellness traveler with creative approaches that are authentic and communicate the magic of their missions. Through a message of #TravelCanHeal, IJC's vision is to create a world where marginalized people feel empowered to be their authentic selves, where traveling is a tool for inclusion, & to grow emotional intelligence, healing, & self-care for a kinder humanity.